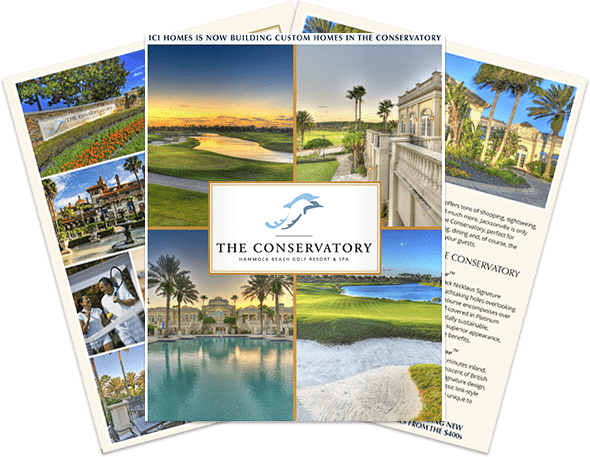 Thank you for your interest in The Conservatory. Please provide the information requested below and we will email our complete brochure package to you.
In the Conservatory brochure you will find:
Golf Details – Learn More About Our Spectacular Golf Amenities.
Local Attractions – Want to Know More About the Area? Get the Brochure!
Builder Info – Get to Know ICI Homes
Energy-Wise, Quality-Built – Find Out Why EQ Factor is Important to You
And More – You'll Be a Conservatory Expert!
Download Your Brochure Today!

By opting into the ICI Homes text program, I understand and agree that message frequency will vary by use from ICI Homes including transactional alerts & special offers. I understand that these messages may be sent via autodial text message to the phone number I provided. I understand I can opt-out at any time by texting STOP to 69983, and can get more information about the program by texting HELP to 69983. I understand that message and data rates may apply. Terms & Conditions